05 October 2022
This is where you'll get your college classes!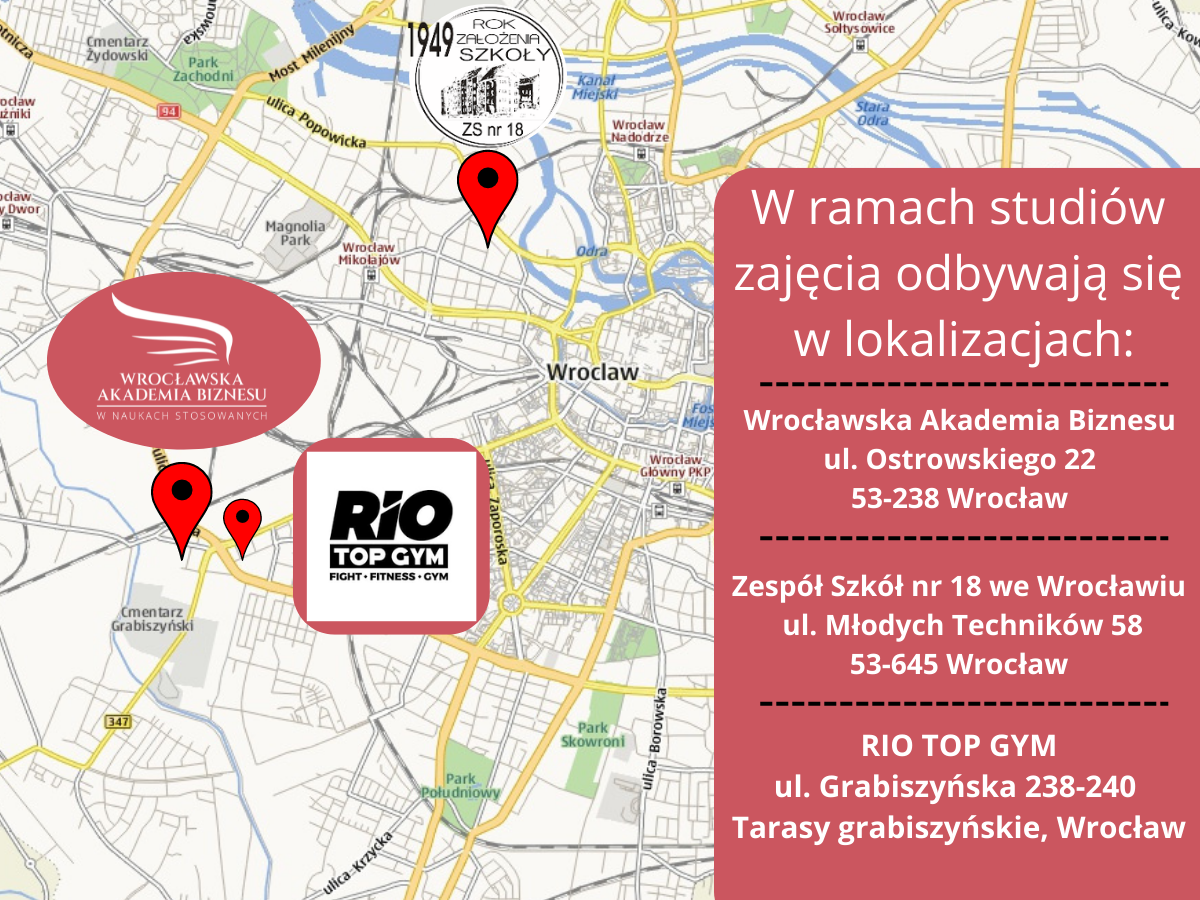 Dear Students,
in your study schedules you will see the locations where the classes are held.
In the schedule you will find the following abbreviations:
WAB – 22 Ostrowskiego Street, 53-238 Wroclaw.
ZS18 – Zespół Szkół nr 18 in Wrocław, 58 Młodych Techników Street 53-645 Wrocław
1 RIO TOP GYM – Rio TOP GYM, 238-240 Grabiszyńska Street in Wrocław.
Please note these annotations in your plans. Currently, classes are held at the ZS18 location only for ITS1e majors, but this may change in the future.