First year university student's guide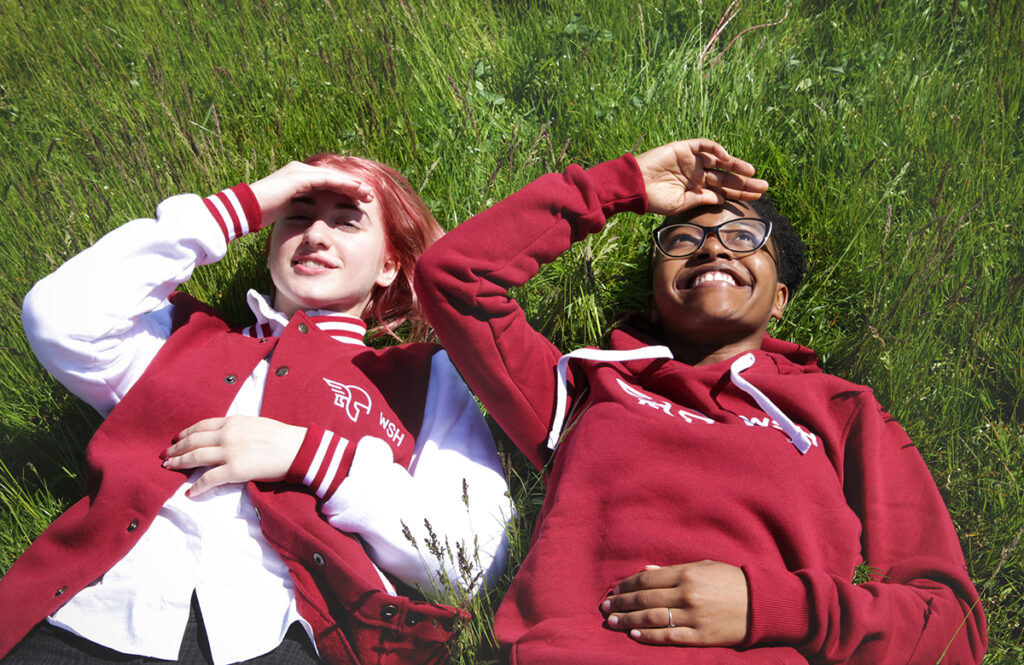 We have prepared for you detailed information about your studies, university, and documents, so that you know everything before you start your studies.
Student ID card – a document certifying the status of a student. It contains basic personal data as well as a photo. Issuing a student ID card costs PLN 22.00 (foreign students pay a fee together with a fee for studies). The fee should be paid to the individual bank account for settlements with the university or in the bursar's office (room 3/11). IDs are issued by the Dean's Office at the beginning of October.
The Dean's Office is located in room 1/1 and deals with student problems. Here you can collect your ID or extend its validity, apply to the Dean and discuss other student matters.
Each student is added to each group depending on the form of classes. Groups are defined by the Dean and are available on the virtual Dean's Office in the My Groups section and on the board in the university building. A change of group requires the consent of the Dean.
Registration for the language groups will take place on the basis of a test of knowledge of the declared foreign language. The information about the division into language groups will be available in the same way as the others.
Schedules of classes and study meetings
Full-time students start their classes on October 1st. Study schedules for students and meeting dates for part-time students will be available in the Virtual Dean's Office two weeks before the start of the academic year.
In the University of Business in Wrocław, contact with all university units is obligatory by means of e-mail correspondence according to the scheme [email protected]. Please use your student e-mail address actively. Each e-mail message should be signed and contain information:
name and surname (for foreign students – as in the passport!)
year of study
a degree (bachelor's degree or master's degree)
faculty
mode (full-time and part-time)
All information about student mail is available on the Virtual Dean's Office.
The album number is a unique and individual number assigned to each student. It is your ID at the university. As a student you usually give it in contact with individual university units.
This number can be found on the third line of your student ID. The album number allows you to log in to the virtual dean's office.
The virtual dean's office is the equivalent to an index. You will find timetables, dates of meetings, subjects taught in a given semester and lecturers assigned to them. In addition, you will verify the status of payments, learn answers to applications submitted to the Dean and much more useful information such as university regulations (section Ordinance), announcements. Access to the virtual dean's office is provided by an album number (login) and a password (starter) for the date of birth of the student in the YYYYY-MM-DD format.
University legal regulations
The most important internal legal document at a higher education institution is the Study Regulations (regulations available at the virtual dean's office/ ordinances/ regulations/ regulations/ regulations/ regulations of studies) and can be inspected by the dean's office. In addition to the regulations at the university, the Rector and the Dean (also available at the virtual dean's office in the Regulations tab) and on boards at the university created by the Rector and the Dean.
You can find information about the grants in the Virtual Dean's Office or the Bursar's Office (room number 3/11). Remember that a grant is available to persons who are Polish citizens or who study under the rules applicable to Polish citizens (e.g. with the Card of the Pole).
If you need a certificate of student status, bank or other, you should go to the dean's office. A certificate may be issued without any outstanding payments towards the higher education institution and after the payment for the issuance of such a document.
A foreigner who comes to Poland with a visa is obliged to have insurance of minimal amount 30 000 euro, valid during the planned time spent in Poland. The insurance should cover healthcare expenditures, staying in hospitals and coming back to the country of origin due to health problems or death.
You may take out insurance in your country ( the list of insurance agencies you may find on the consulate website) for one year, then take out an insurance in Poland.
Student foreigner may voluntarily take out insurance in the National Health Fund or in private insurance agencies.
NFZ Insurance
Monthly contribution amounts to 46,80 zł. For doctor's appointment one must have a copy of contract with NFZ, Social Security (ZUS) application and confirmation of payment of last month's contribution.
How to sign a contract with National Health Fund?
1.Prepare the documents: the student certificate, Student's ID, passport
2. Apply for voluntary insurance in Lower Silesian Branch of National Health Fund (Dawida Street nr 2)
3. After signing a contract you must register it in ZUS ( the branch depends on the place of residence)
For people living in Śródmieście district and Psie Pole district: I Inspektorat ZUS in Wrocław, 50-225 Wrocław, Reymonta Street 4/6
For people living in Fabryczna district and Stare Miasto District: II Inspektorat ZUS in Wrocław, 53-641 Wrocław, Litomska Street 36
For people living in other districts: III Oddział ZUS in Wrocław, 50-930 Wrocław,. Pretficza Street 11
Private insurance
The students may take out a group private health insurance Towarzystwo Ubezpieczeń Zdrowie S.A. for foreign students at University of Business.
You will get it during registration of residence.
Pesel is a basic record number obligatory in Poland. It is given to every foreigner who lives in Poland. The foreigners who intend to stay in Poland no longer than 30 day do not have to get Pesel number. Documents needed: passport and the documents obtained in Poland-visa, residence card, temporary permit to stay.
Foreign students who study full-time have a right to work without permit (Regulation of Ministry of Labour and Social Policy of 21st April 2015).
You may find job ads here:
pracuj.pl
infopraca.pl
gumtree.pl
olx.pl
Foreign diploma validation
The Governor may refuse to issue another residence permit if a foreign student failed the exams during academic year.
If the student is crossed off a list of students the Rector or Head of Recruitment is obliged to notify immediately The Governor in a written form about this situation.
After graduation, a graduate of Polish University is allowed to stay in Poland for one year and look for a job.
Registration of residence