Career Ambasadors

Career Ambassadors is our group for special tasks, whose goal is to support WAB students in developing their career path.
During individual consultations, workshops and meetings, they will inform you about the possibilities of student internships, taking up a job, about how to write a good CV and prepare for a recruitment interview.
They have been specially trained for this – that is why they will provide you with the most up-to-date information and tips on the labor market and student internships.
You can turn to them with any question that bothers you. Information about the events prepared by the Ambassadors and the dates of consultations will soon appear on the WAB and Instagram websites.
WAB Career Ambassadors provide consultations in Polish, English and Ukrainian.
Basia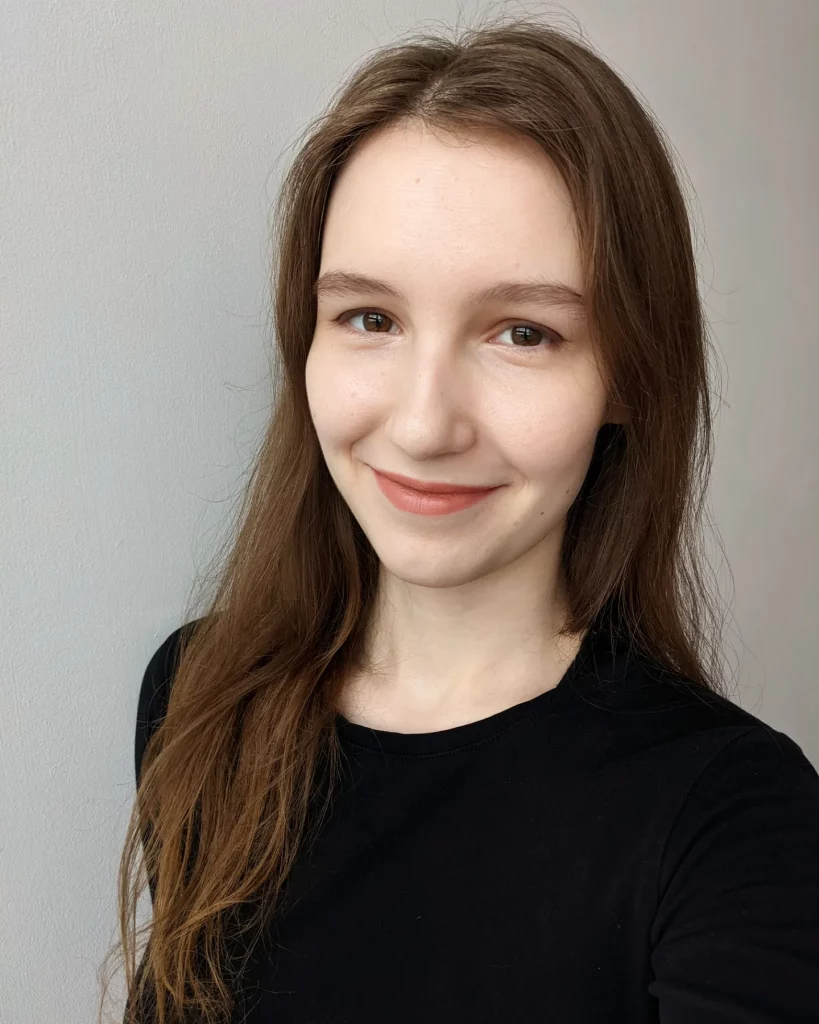 Hi! I am a third-year student of Tourism and Leisure in Wroclaw Business University. In our Career Ambassador team, I am a project manager, and in the meantime, I also help creating educational and informational materials for students. In my spare time I like taking care of my plants and drawing.
Diana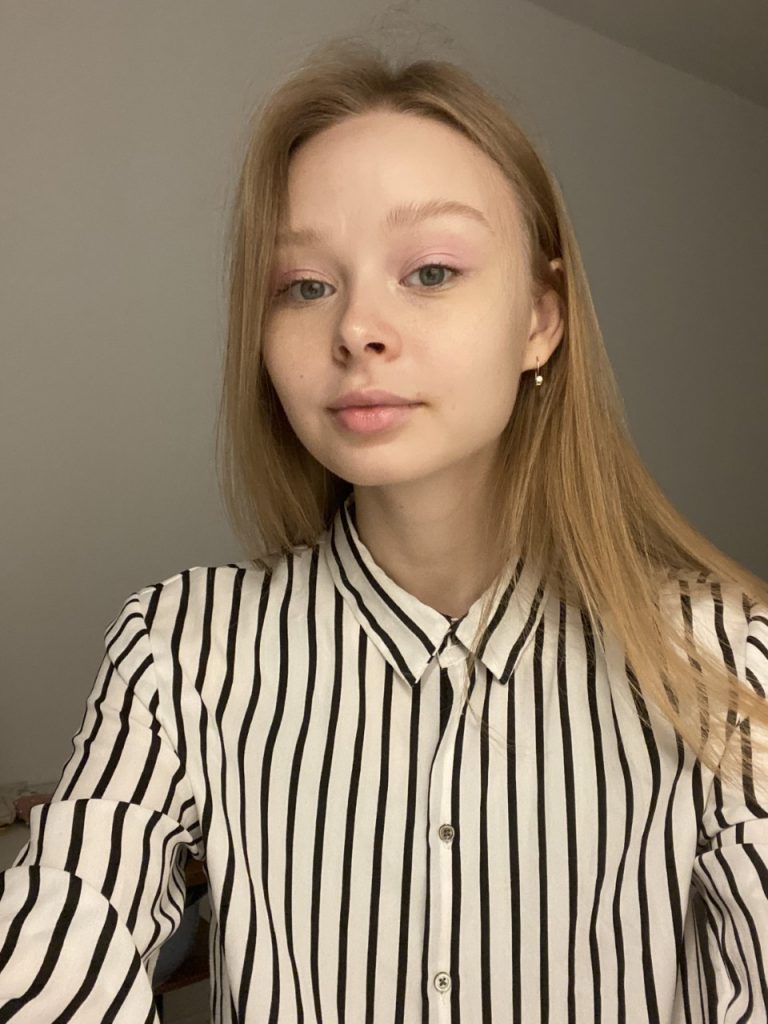 Hello, my name is Diana, I am a student of Computer Science at Wroclaw Business University, a photographer, a beginner web graphic designer and an Ambassador at WAB. I am here to help you and answer all your questions about the Career Office
Nila
Hey, I'm Nila. I'm 19 years old and I'm in my 3rd year studying Management, Marketing and Sales. I'm also an ambassador for the Wroclaw Business University, so I can be your right hand for career office stuff.
Paulina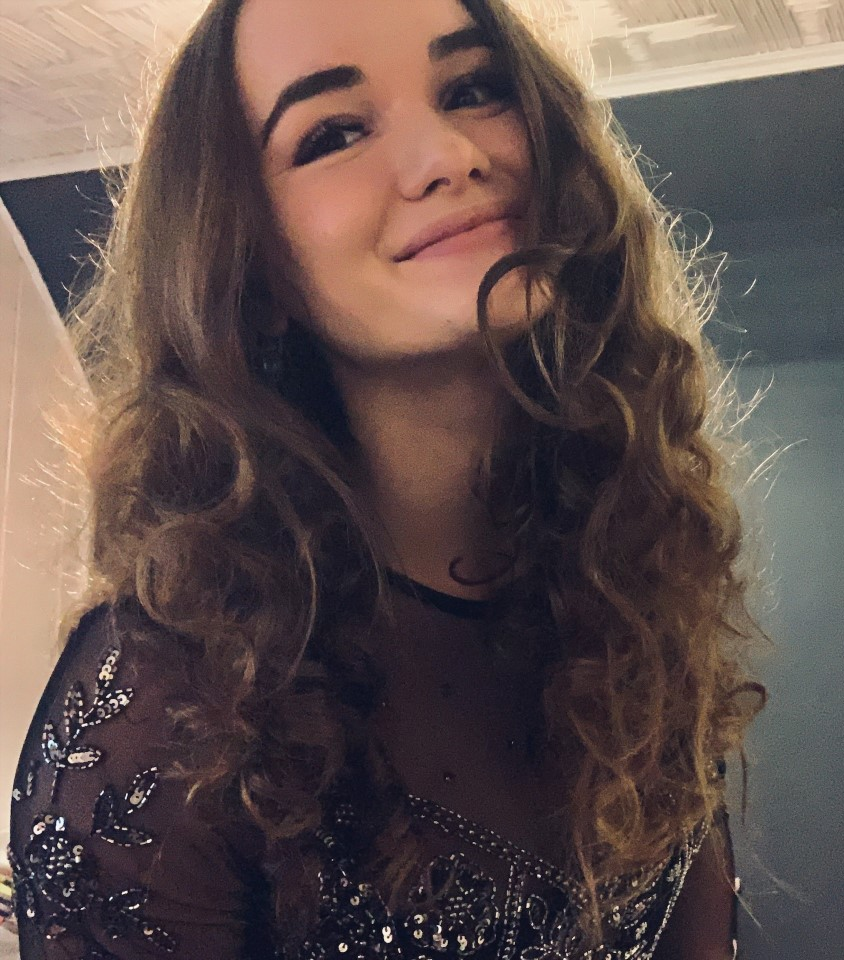 Hi! My name is Paulina. I am a 3rd year student of finance and accounting. As a career ambassador I am responsible for creating main content in Polish language. Apart from that I am open to any questions regarding the career office.
In the meantime, I train handball and read books. I love traveling and sightseeing.
Zhanna
Hey, I'm Zhanna. I'm 19 years old, I'm studying in the 3rd year of Management, Marketing and Sales. I am an ambassador of the Career Office at the Wroclaw Business University, so I can help you with questions about the internship. I studied in France and Belgium as an exchange student. I travel a lot and really like doing tiktoks.
Tutorial videos created by Career Ambassadors
How to pass a student internship? ◾ #WSHweWroclawiu
Career Ambassadors are special forces of WAB, whose goal is to support students in creating a future carrier.In this episode, you will learn how to complete …
CV and Job Interview – useful tips ◾ Career Ambassador ◾ #WSHwewroclawiu
Career Ambassadors are special forces of WAB, whose goal is to support students in creating a future carrier.In this episode, you will learn how to prepare y…