MBA Decarbonization – ENG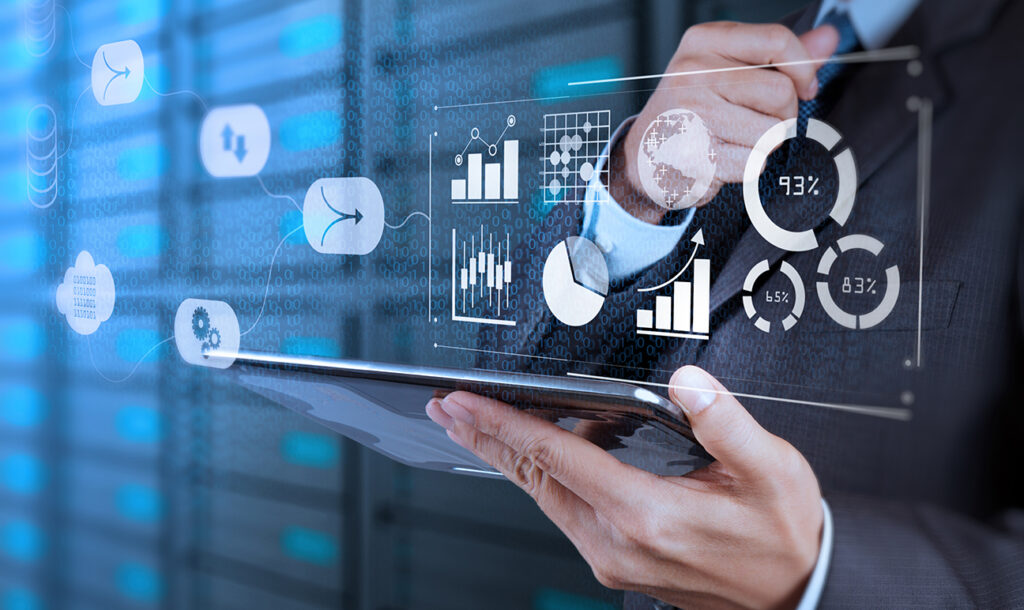 Study mode: weekends – online
Study duration: 10 months (2 semesters)
Hourly dimension: 220 hours
Language of studies: English
The first MBA Decarbonization in the world!
Why MBA Decarbonization?
MBA Decarbonization is the world's first study program addressing new provisions of the so-called The "European Green Deal" to help transform the EU into a modern, resource-efficient and competitive economy:
• which will reach zero net greenhouse gas emissions in 2050
• where there will be a decoupling of economic growth from resource consumption
• where no person or region is left behind.
The European Commission has adopted a package of legislative proposals to adapt the EU's climate, energy, transport and tax policies to meet the goal of reducing net greenhouse gas emissions by 2030 by at least 55% compared to 1990 levels.
This fundamental change of the environment creates both a strategic and operational challenge for all organizations, therefore proper preparation is crucial. The simultaneous, efficient and effective implementation of the transformation towards decarbonization is an excellent opportunity to gain a sustainable competitive advantage on the market.
The pioneering MBA curriculum Decarbonization addresses both managerial and technical aspects related to decarbonization. Graduates of the studies will acquire theoretical knowledge and develop practical competences in implementing solutions in the field of decarbonization in their enterprises. They will learn, among others, methods of calculating the level of CO2 emissions, energy technologies, construction of an R&D project, ESG activities, modern business models, EU regulations, waste management or the possibility of financing decarbonization activities. They will also understand how to successfully conduct complex transformation projects in all areas of operation.
The complexity of the study program allows you to dedicate them to people who manage any processes or a group of processes in the organization: Finance, HR, IT, Logistics, Accounting, Sales, Production, Distribution, Customer Service, Audit, Document Management, Reporting and those responsible for conducting and coordinating projects of organizational changes and transformations.
Why MBA Decarbonization at Wroclaw Business University of applied sciences?
#1 MBA Decarbonization in the world
Atos, as leading partner
YDAY, as a strategic partner of the consortium, which includes, among others, Google, Łukasiewicz-Industrial Chemistry Institute, Polpharma, HIG Polska
Certificate Green Game (YDAY)
Possibility to obtain a Cloud Digital Leader certificate
Certificate of completion of the course with elements of preparation for GPM-b certification
#1 among private business schools in Wroclaw and Lower Silesia
Present on the market for more than 20 years and part of Vistula Universities Group since 2014
MBA post-graduate certificate issued by WAB – Wroclaw Business University of applied sciences
Classes conducted by an experienced team of business practitioners
Precisely selected teaching material bases on real-life examples
Focus on the development of competences currently desired on the labor market
Studying the field which is bound to develop strongly in the nearest future
Many years of experience of WAB in creating MBA studies for the business sector
DIRECTIONAL PARTNERS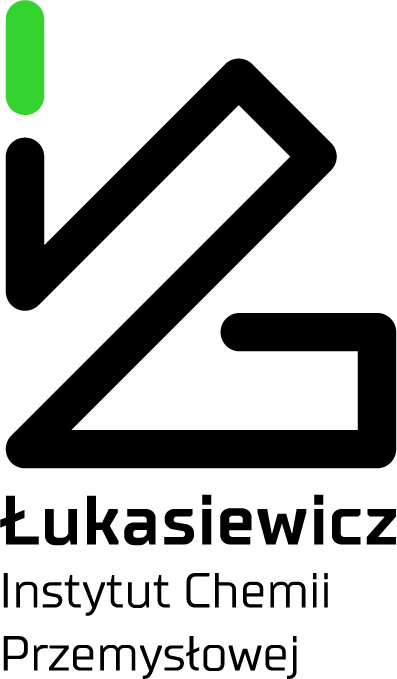 What is the major goal of this Program?
Our goal is to prepare the participants of the studies to effectively lead, coordinate and implement organizational changes that will take place in the world in connection with decarbonisation activities in all areas of society's functioning.
Introduction to decarbonization
20
Aligning strategy and innovation with decarbonization goals (incl. Nudges – enabling a power shift)
10
Energy storage market
10
Modern business models
10
European Union regulations
10
Cloud Digital Leader
10
Artificial intelligence (AI) and data analytics in decarbonization
10
Process management
20
Green project management
10
Monetizing the value of decarbonization
Carbon offset projects
10
Green transportation, green cities, renewable energy
10
Waste management
16
Digital Twin and IoT application in decarbonization
10
Decarbonization game
20
Decarbonization grants and subsidies
10
Business sustainability communication
20
Energy technologies supporting decarbonization and ensuring energy security
10
| | | | | |
| --- | --- | --- | --- | --- |
| Registration fee | Basic tution fee | 2 basic instalments | 4 basic instalments | 8 basic instalments |
| 500 PLN | 21 900PLN | 11 498 PLN | 5 886 PLN | 3 011 PLN |
| 107 EUR | 4 670 EUR | 2 451 EUR | 1 255 EUR | 642 EUR |
EARLY BIRD DISCOUNT / EARLY BIRD DISCOUNT:
UNTIL 30 JUNE 10%
1.07 – 15.09 – 5%
DISCOUNT FOR COMPANIES WITH AT LEAST 2 PERSONS: 15%
All fees should be directed to the following account:
Bank Ochrony Środowiska
PL 76 1540 1030 2103 0004 9462 0004 – account EURO
PL 60 1540 1030 2103 0004 9462 0001 – account PLN
THE LAUNCH DATE: October 2023
Potential applicants are asked to fill in the online application .There the application process will be outlined. Even if all the applicant's documents are not yet in order, he/she is encouraged to fill in and send the application and further documents can be sent shortly thereafter.
ADMISSION REQUIRMENTS
MBA applicants should have at least a bachelor or master degree. Further requirements include a completed application form and copy of the diploma with Supplement.
English proficiency certificate will also be required unless the applicant is a native of an English-speaking country. If a candidate cannot submit an adequate certificate, there will be Business English examination in the form of WAB Admission Test.
Required documents:
Completed application form
Certificate of English proficiency (or passed internal WAB English Exam)
One photo (35×45 mm)
Proof of payment of registration fee (PLN 300)
Copy of the diploma of completion of first-cycle studies (and a certified translation into Polish – for foreigners)
Supplement or excerpt of study register (and its certified translation into Polish – for foreigners) – applies to Polish universities' graduates who completed their studies after 2005
Signed education agreement with attachments in two copies in English and two copies in Polish (to be signed at a later time)
Proof of payment of non-refundable registration fee (PLN 300) Registration fee shall be transferred to the University's bank account:
Bank Ochrony Środowiska PL 60 1540 1030 2103 0004 9462 0001,
adding in the title: MBA registration fee + the Participant's name.
Beginning of recruitment: April 2021
End of recruitment: 30th September 2022
CONTACT: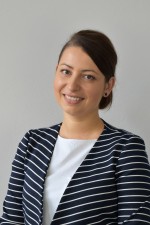 Jagoda Żywczyk
MBA Studies Specialist
e-mail: [email protected]
phone: +48 71 333 11 81
room 3/14
DR ALEKSANDRA TYSZKIEWICZ
Aleksandra has over twenty years of professional experience in multi-national companies. She started her career in building a Business Support Service in a Production German Company. After eight years she moved to the financial sector, where she delivered many transformation programs across the world. Aleksandra has gained practical experience in strategy & business development, global program& portfolio management (also in cross-locations working groups), process improvement initiatives, employee training and development, knowledge management and international cooperation. Currently she is employed by Atos where she is responsible in Global Delivery Center for development of Digital Transformation Consulting Practice based on her practical knowledge but as well understanding current business and market needs. She is actively involved in many activities like strategy design, portfolio review, capacity management, new solutions, bids. She is recognized by the Main Court in Poland as a financial expert. She is constantly improving her theoretical knowledge: PhD in Finance, MBA, Leading in the digital Age at Harvard, Negotiation studies at Yale Business School, HEC France Gold Program, Insead Value Leadership Program. Author of many articles and book "Is Six Sigma effective?"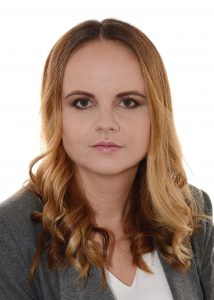 DR EWELINA SIAMA
Ewelina Siama has 13 years' experience of working in an international environment performing the roles of program manager, project manager, pmo manager, lss master black belt, process manager, business analyst, consultant and academic teacher specializing in process management, optimization, transition, transformation, centralization, outsourcing and automation.
Currently, she is the owner of YDAY, which specializes in process management, project management, automation and management system design.
She has worked with a dozen organizations in both public and private sector. Her domains are implementing process management approach for the whole organization and conducting various types of improvement projects.
In 2014, she obtained a doctorate in Economics at the Wroclaw University of Economics, based on the work "Impact of information and communication technologies (ICT) on the efficiency of enterprise management system". PhD dissertation has been awarded by the Faculty of Management, Information Technology and Finance Wroclaw University of Economics.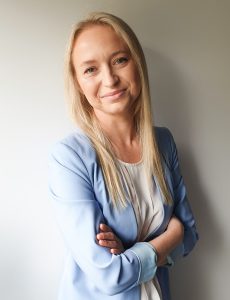 DR INŻ. MACIEJ PIEŃKOWSKI
PhD in social sciences in the field of management and quality. A graduate of the Wrocław University of Technology (engineering and master's studies) and the University of Economics (doctoral studies). A scholarship holder at the leading Danish university, Syddansk Universitet. He has many years of practical experience in the field of continuous improvement, lean management and production management, acquired in the automotive, electricity, energy and aviation industries. An expert in the field of Value Stream Mapping (VSM) and solving complex problems using the Shainin Red X method. A popularizer of the use of gamification as a support in the continuous improvement of enterprises. 
He has Lean Practitioner, Six Sigma Black Belt and Red X Journeyman certificates. In his career, he has carried out over 50 improvement projects in Poland and abroad.
He combines experience in industry with research work at Wrocław universities. He is also the author of numerous scientific publications on maturity models, lean management and the process approach.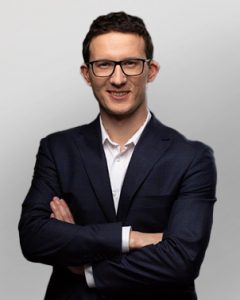 TOMASZ SCHMIDT
Manager and consultant with over 20 years of experience in obtaining public funds for development projects; a law graduate of the Nicolaus Copernicus University in Toruń, founder and CEO of the consulting company Capital Development Centre; research manager and advisor in national and international projects in such areas as nanotechnology, robotization in industry, renewable energy and energy storage, health and rehabilitation, agriculture 4.0 and others.
In his daily work, he focuses on building bridges between business, science and public institutions, helping all these stakeholders achieve their goals by participating in joint ventures based on sound economic foundations.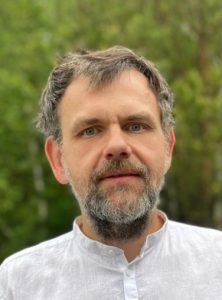 EWA PALARCZYK
Nearly 20 years of experience in managing projects and portfolios of investment projects, creating, operationalizing and monitoring strategies – as a Project Manager, chairman and member of many steering committees, investment committee, new business committee, head of PMO, member of project teams
Many years in key managerial positions – managing director, executive director, president of the board, member of many supervisory boards in the energy industry.
Over 9 years of direct involvement in the creation, operationalization and monitoring of corporate strategy in the TAURON Capital Group, including the development and implementation of ESG strategies and ESG reporting
Creator of the first investment strategy of the TAURON Group, taking into account elements of sustainable development
President of the Management Board of TAURON Ekonergia during its transformation towards "green energy"
 Expert in implementing strategies through portfolios, programs, projects and PMO – confirmed by certificates: PMI PMP, IPMA A, GPM-b, GPM RCA, PRINCE2 Practitioner, MoR Practitioner, MOP Foundation, Agile PM Foundation, Change Management Foundation.
Winner of best PMO award, PMO Global Award, assessor of the award for the best managed project in the world and in Poland
Currently, advisor, trainer, academic lecturer, owner of Energy of Result and president of GPM EMEA – organization promoting sustainable project management in Europe, the Middle East and Africa.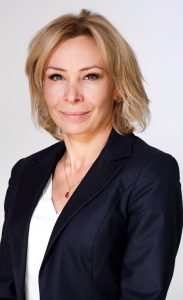 DR ANETA SZYMAŃSKA
Doctor of Economics in Management Science, graduate of the Kensington College of Business in London (Business Administration Program accredited by the Association of Business Executives), Wrocław University (Department of English Philology – specialisation: translation) and Wrocław University of Economics (Postgraduate Management Studies – Executive MBA Program).
After graduation she worked at several universities in Poland, where she taught Business English, Business Communication, Marketing, Public Relations, Public Speaking and Business Presentations, also in English. Then she took the position of Spokesperson at the Wrocław University of Economics where she was responsible for the promotional and PR activities of the university. She also worked as Director of NCJE Language School and Project Manager at Mainseek.
Currently, since 2012 she has been working at the University of Business in Wroclaw, where she holds a position of Vice-Rector for Development and Internationalization, Director of MBA and Postgraduate Programs, as well as Adjunct Professor at the Department of Management, Finance and Accounting. She also teaches management, marketing, public relations and business presentations at undergraduate, graduate, postgraduate and mainly MBA levels, and is a supervisor for numerous master's theses.
She has participated in numerous trainings, seminars, workshops and conferences, both in Poland and abroad, delivering papers at many of them. She is the author of over 40 publications on management, marketing and public relations, as well as several applied research projects. She wrote a book entitled "Public relations in the system of integrated marketing communication" and is co-author of several monographs.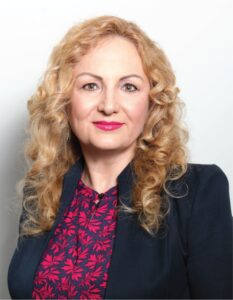 MIROSŁAW SYTA
A graduate of the Silesian University of Technology in Gliwice in the field of energy, a Phd student in the field of application of modern nuclear technologies. He has competences in project management in the energy sector.
An engineer by education, with almost 30 years of experience, an expert in the energy industry. For years, he has been associated with leading energy companies operating in Poland. He was the president of the board of Earth Planet Energy and a member of the board of BSBT, which dealt with the implementation of clean blockchain technologies and coupling with district heating.
Author of scientific publications on the use of modern nuclear technologies in the energy sector decarbonisation process. Sustainable development policy enthusiast using all available solutions. Trainer, educator in the field of knowledge about energy and energy use. Privately, a happy husband and father, a fierced sailor and a photographer.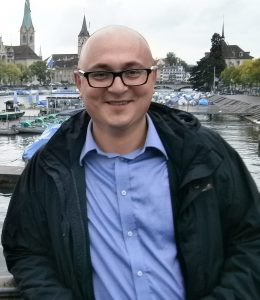 JAKUB LACH
Expert in the area of electrochemistry and modern power sources. Scientist with many years of experience in research in these subjects. In 2011 he received a master's degree from the Faculty of Chemistry, University of Warsaw.
From 2011 he has been working in the Industrial Chemistry Institute (currently it is a member of the Łukasiewicz Research Network). In the meantime he continued the cooperation with the Faculty of Chemistry, University of Warsaw. In 2020 he obtained a doctoral degree there in chemical sciences.
During his scientific career he worked on numerous grants and research projects, which included collaboration with business and industrial partners. Throughout these projects he cooperated with some of the biggest companies in Poland and leading academic centers. He is an author of many patents, scientific publications, took part in international conferences. He received awards such as: First Award in the "Product of the future in the pre-implementation stage" category in the Polish Product of the Future competition, Special Award "eCO2innovation" in the Polish Product of the Future competition, Prime Minister's award for outstanding scientific-technical achievements. Currently he is a leader of the Electrochemical Processes Team in the Industrial Chemistry Institute.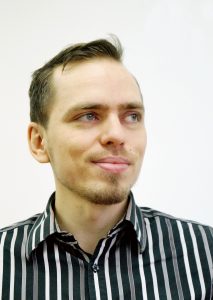 DR INŻ. ANTONI R. MIGDAŁ
Antoni R. Migdał in 1999 graduated the MiTO Faculty of the Radom University of Technology, in area of Materials Science of Petroleum Products with M.Sc. Chem, Eng. diploma. His PhD diploma in chemical sciences was obtained in 2006 at the Warsaw University of Technology. Since 2004, he has been employed at Industrial Chemistry Research Institute in Warsaw, currently as an area leader in the Department of Chemical Technology and Electrochemistry. A specialist in the field of chemical technology and scaling up of chemical processes. In 2019-2020, a three-time winner of the competition of the President of PKN ORLEN for the best research work. He graduated a courses: "Advanced Course Industrial Process and Unit Operations Scale-up" March 2021 lecturer Jan Harmmsen, Symmetric, "Pilot plant and scale-up studies" lecturer Garry Tatterson, CfPA – May 2010 Amsterdam, "Fundamentals of dielectric heating and applicator design "AMPERE, University of Modena & Reggio Emilia, October 2004 Italy. Co-author of several patent applications and patents. Mr Migdał is a NCBR expert, member of consultative bodies at the Ministry of Climate and Environment, i.e. in the area of hydrogen economy.
Mgr inż. Sławomir Kulikowski
A graduate of the Information Systems in Business Faculty, the School of Computer Science and Skills in Łódź.
An Enterprise Architect and Senior IT Solution Architect by profession and with over 20 years of experience. An expert in converting modern IT technologies into an added value solutions for enterprises. For years, he has been associated with top technological companies such as Microsoft, Google, BMC, VMWare, Cisco, HP, Siemens and currently leading an international expert community for Smart Building solutions in Atos.
He has many years of experience in running large global IT projects from the solutioning side including Enterprise Architecture, Business Intelligence, Information Management, IoT, AI/ML, Data Management and Business Process Automation. Privately, a happy husband and father of two tanagers, a musician/drummer and audio-video engineer with over 25 years with experience.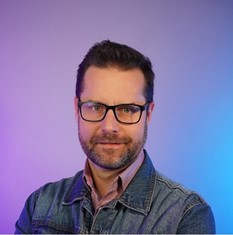 WITOLD WUJKOWSKI
Since 2021, he has been actively supporting establishment and development of a new business unit (ATOS R&D Polska) within the Atos Global Delivery Center PL, of which he has been an employee since 2017. As a NEXT program manager responsible for launching the unit's activities in the areas of research and development. Co-responsible for the setting up an R&D consortium bringing together business entities and research units focused on building innovative solutions dedicated to the issue of decarbonization. In the work carried out by the consortium, together with partners, he develops the concept of building a Digital Twin for petrochemical installations enriched with the use of virtual and augmented reality solutions.
Since the beginning of more than five years of cooperation with Atos, in practice Digital Transformation Consulting, he has been responsible for leading the Technology Strategy & Innovation Team, at the same time as a Senior Business Consultant providing solutions for the company's clients. His client portfolio includes companies from the health and telecommunications sectors, FMCG and logistics industries, as well as public institutions.
He gained the theoretical foundations for conducting scientific research as a doctoral student at the Kozminski University (previous diploma of Quality Manager at the Kozminski University of Management and Entrepreneurship), and he intends to continue his work on current research problems, due to their technical nature, at the Warsaw University of Technology. As a PhD student he participated in many scientific conferences and he is an author of publications in the field of management (Balanced Scorecard, The role of metaphors in organizational research). Erasmus scholarship holder – participant of two editions of the Summer School and the Expert Workshop (Noisy-le-Grand, France) devoted to aspects of the Quality of Working Life (QWL).
He gained experience and knowledge in the areas of technology, IT processes (certified ITSM manager, ISO 20000 lead auditor) and business (lead auditor of ISO 22301 Business Continuity Management) for twenty-five years of presence on the IT market (Employee of Prokom Software, Assecco Poland, independent consultant). Open to new challenges and personal development (participant of the MBA Leading in the Digital Age program at Harvard), he passionately shares his experiences based on paradigms that create a culture of knowledge sharing.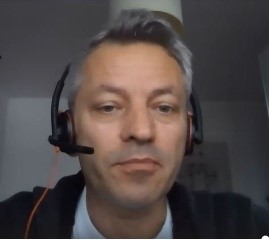 Professor Tom Hashimoto, LL.M., DPhil (Oxon)
Professor of Financial Economics at ISM University of Management and Economcis and Assistant Professor at Vistula University. Professor Hashimoto specialises in financial centre development (including FinTech ecosystem and the EU Responsible Research and Innovation). With his background in law, he combines financial, geoeconomic, and legal thinking in strategy and branding. He also runs two companies in the UK and Lithuania and advises/consults managers and executives for international expansion, intergenerational communication, and inclusive growth. He holds a DPhil (PhD) from the University of Oxford, an LL.M. from the University of Hamburg, and a certificate in green, social, and sustainability bonds from the World Bank's IFC and ICMA. Member of British Mensa, VP of Lions Club Warszawa Gentium.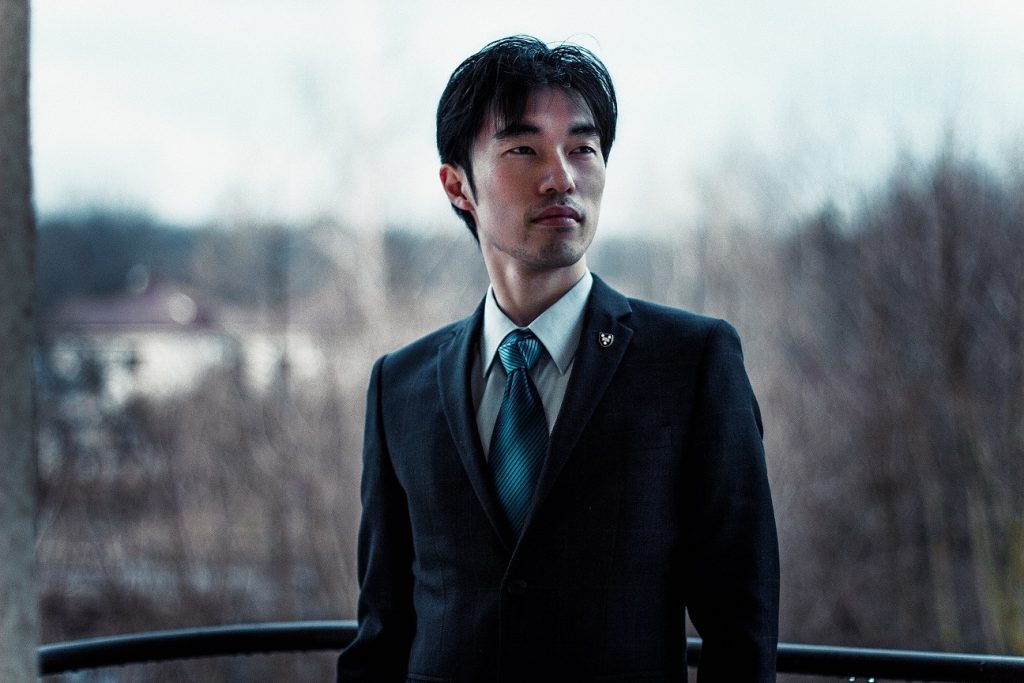 MATEUSZ KIRYŁA
JAKUB KRYSICKI