INTERNET TECHNOLOGY- Computer Engineering
IMPORTANT DATA
Mode of study: Full-time
Form of study: on-site/hybrid
Duration: 3.5 years (7 semesters)
Language of instruction: English

As part of the Internet engineering specialty, students are equipped with extensive knowledge enabling a comprehensive approach to the design and implementation of information and IT services and Internet applications, with particular emphasis on software systems, Internet applications, administration management systems.
A student of the Internet engineering specialization acquires knowledge and skills in the field of, among others:
designing websites
designing web applications
creating database applications
web application programming languages
mobile technologies used in websites
Internet of things
web application testing techniques and tools
operating systems
computer networks
computer graphics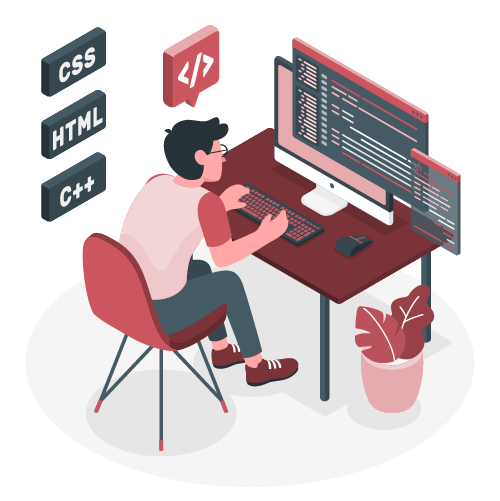 Designing and creating web sites
Front-end and back-end technologies
Website design
Games programming
Web services
Mobile technologies
Web application testing techniques and tools

Students of Computer Science at WAB will gain knowledge about general issues of computer science, including operating systems, algorithms and data structures, and programming languages. They learn about digital technology, computer architecture and the secrets of IT project management. There will also be issues related to the ethical aspects of information technology. During their studies, students will become aware of the variety of its applications in technical, business and economic systems. They will learn about the methods of data collection and processing, the basics of decision-making – control, or artificial intelligence methods.

Graduates of this specialization can work as:
Multimedia services designer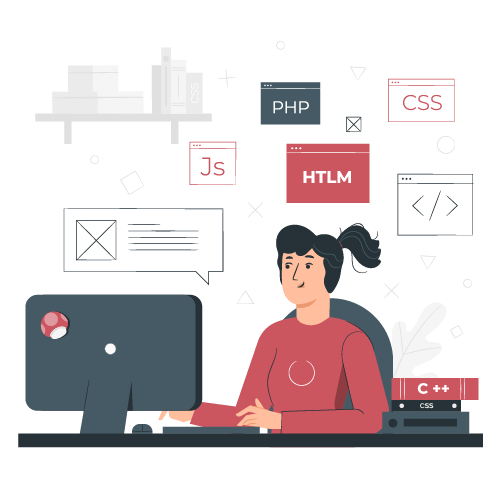 Tuition fee for full-time studies in English – EU citizens and other countries citizens*
| | | | |
| --- | --- | --- | --- |
| Year of study | | Annual fee | Semester fee |
| 1, 2, 3 year | | 2 500 EUR | 1 350 EUR |
Administrative fee is 120 EUR
* The group of citizens of other countries paying the same fees as EU citizens includes citizens of Northern Europe, Western Europe, Eastern Europ (including Ukraine, Belarus), Central Asia (including Armenia, Azerbaijan, Georgia, Turkmenistan, Turkey, Tajikistan, Uzbekistan, Kazakhstan, Kirgizstan, Mongolia)
Tuition fee for full-time studies in English – citizens from the remaining countries**
| | |
| --- | --- |
| Year of study | Tuition Fee |
| 1, 2, 3 year | 3 300 EUR |
Administrative fee is 200 EUR
** This does not apply to citizens of Northern Europe, Western Europe, Eastern Europ (including Ukraine, Belarus), Central Asia (including Armenia, Azerbaijan, Georgia, Turkmenistan, Turkey, Tajikistan, Uzbekistan, Kazakhstan, Kirgizstan, Mongolia)