Authorities and structure
Rector WAB
DR ROMAN FULNECZEK, PROF. WAB
Rector directs the University's activity, represents it outside and is the supervisor of its employees and students. He takes decisions in all matters concerning the University, except for matters reserved by the law as being part of other University bodies competences or as being part of the competences of the Founder.
room 3/10
phone +48 71 333 11 12
e-mail [email protected]
---
Vice-Rector for Education
DR INŻ. HALINA WĘGRZYN, PROF. WAB
A graduate of the Wrocław University of Technology and Université du Littoral Côte d'Opale in Dunkirk. She received a PhD in social sciences, in the discipline of economics, at the Wrocław University of Economics. She held the position of Vice-Dean for Academic Affairs.
---
Vice-Rector – for Science and International Relations
DR MARTA DROZDOWSKA, PROF. WAB
Vice-rector at the Wroclaw Business University is the deputy of the Rector at the University. She performs administrative and representational functions, directly managing EU projects, grants and cooperation of the unit with foreign countries.
room 3/9
phone. +48 71 333 11 16
e-mail [email protected]
---
Vice-Rector for Development and External Relations
DR ANETA SZYMAŃSKA, PROF. WAB
Doctor of Economics in the field of management sciences, a graduate of the Kensington College of Business in London (Business Administration program sponsored by the Association of Business Executives), the University of Wroclaw (Department of English Philology – specialization: translation) and the Wroclaw University of Economics (Postgraduate Master's Degree in Management – Executive MBA program).
After graduation she worked at several universities in Poland, where she taught Business English, Business Communication, Marketing, Public Relations, Public Speaking and Business Presentations, also in English. Then she took the position of Spokesperson at the Wrocław University of Economics where she was responsible for the promotional and PR activities of the university. She also worked as Director of NCJE Language School and Project Manager at Mainseek.
Currently, since 2012 she has been working at Wroclaw Business University of Applied Sciences, where she holds a position of Vice-Rector for Development and External Relations, Director of MBA and Postgraduate Programs, as well as Adjunct Professor. She also teaches management, marketing, public relations and business presentations at undergraduate, graduate, postgraduate and mainly MBA levels, and is a supervisor for numerous master's theses.
She participated in numerous trainings, seminars, workshops and conferences, both in Poland and abroad, delivering papers at many of them. She is the author of over 40 publications on management, marketing and public relations, as well as several applied research projects. She wrote a book entitled "Public relations in the system of integrated marketing communication" and is co-author of several monographs.
She participated in study visits and delivered guest lectures, among others at EDC Paris Business School (France), The Universitat Politècnica de València (Spain), HHL-Leipzig Graduate School of Management (Germany), Universidade de Coimbra (Portugal), University of Macedonia (Greece), College of Tourism and Hotel Management in Nicosia (Cyprus) and took part as a speaker (also as a session chairperson) in many international conferences, among others 20th CEEMAN Annual Conference in Johannesburg and Cape Town (The Republic of South Africa), International Conference LUSEEC 2015 – LUMINA – The University Of South-East Europe, Conferences On Humanities And Social Sciences in Bucharest (Romania), 15th International Conference on Diversity in Organizations, Communities and Nations at The University of Hong Kong (China), 2015 International Business Research, Economics, Finance and MIS Conference (BREFM) in Sapporo (Japan), UK Global Women's Leadership Symposium in Somerville College in Oxford (United Kingdom), International Conference on Advances in Business, Management and Law (ICABML 2017) at The University of Dubai (UAE), International Conference "Emerging Trends in Economics, Culture and Humanities (ETECH2018) at The University of Economics and Culture in Riga (Latvia), 2018 IIER 468th International Conference on Advances in Business Management and Information Technology (ICABMIT) in Amsterdam (Holland) – BEST PAPER AWARD winner, 27th CEEMAN International Conference in Wroclaw and 29th CEEMAN International Conference in Trieste (Italy).
Show less
room 3/13
phone: +48 71 333 11 11
e-mail: [email protected]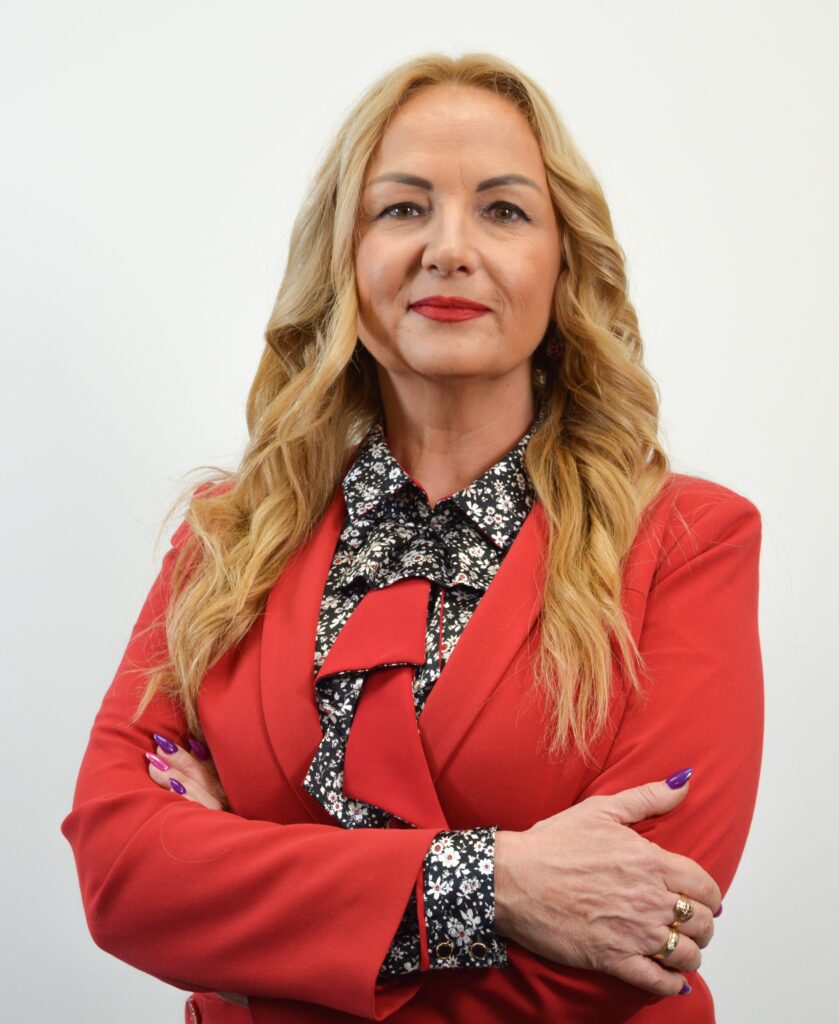 ---
Vice-Rektor Proxy for Student affairs
DR AGNIESZKA FARON, PROF. WAB
The Vice-Dean for Student Affairs acts as a student ombudsman. Supports students in matters related to student life, cooperates with the Student Government and other student organizations. She supervises matters related to student and disciplinary practices.
room 2/9
phone +48 71 333 11 46
e-mail: [email protected]